Design your product in 3 easy steps

Step 1
Select your product.

Step 2
Add image, text or both.

Step 3
Buy it & we'll ship it.
Easy Fundraising Ideas for your School!!!
When your Elementary School needs a new, easy fundraising idea, The Sports Hut is ready to help! Every year, schools across the nation look for unique fundraising ideas that are not labor-intensive, and are still profitable for the school.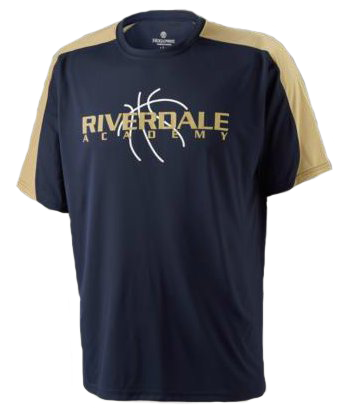 Unlike candy sales, popcorn sales, calendar sales, and the same repeat-product fundraisers, the custom t-shirts, Spirit Wear and other apparel items we offer give a huge selection of choices for your next campaign. The best part is that it's easy for your volunteer staff to manage!
Choose from thousands of wearable items, or feature specific fashions, and customize them to your school colors, mascot, or individual taste. With our huge selection, each fundraiser can be different for your school.
View Products >>
Trusted for School Fundraising
We know that school fundraising is often critical for helping to meet a need that normal budgets can't pay for. Items like playground equipment, new computers, extra-curricular activities, and facility upgrades can be possible with the right fundraising opportunity. PTA, PTO, and other school organizations trust us for their annual school fundraising campaign because we make everything easy for them. With completely customizable ordering forms, easy order-taking, and individualized packaging, the entire process puts the FUN back into fundraising.
We've helped schools meet their fundraising goals because the products are fashionable, long lasting, and encourage school spirit. Parents, Grandparents, and every family member can have custom screen printing, so they look forward to new products each time. The variety of items available helps you achieve your fundraising goal.
We've helped with a variety of campaigns for schools across the nation, including:
Preschool fundraising
Elementary School fundraising
Middle School fundraisers
PTA Organizations
PTO Groups
And more!
Volunteers who have used The Sports Hut to help them with easy fundraising ideas for their school really liked how simple the entire process was.
"Working with The Sports Hut has been fabulous! I took over the position of spirit wear chair and thought it would be a ton of work to compile all the orders, sort them all out, etc. When I spoke with The Sports Hut, I was so excited to find out that they do all the work for me! Jeff sent me an email with some ideas. I told him what I liked or what I wasn't looking for. His team put together the order envelopes and mailed them out to me. All I had to do was distribute them. I gathered the order forms and sent them out to The Sports Hut.
I needed these in a rush for our Homecoming and The Sports Hut came through! My order was delivered in time!
I was so surprised when I opened the order and each individual order was bagged already!! I simply took them up to the school and delivered them. We had VERY few problems with our order, and The Sports Hut staff was very helpful to make sure that each order was taken care of. A couple of weeks later, our school received a check for our proceeds from the sale!
The process was so simple, I decided to have two opportunities to order spirit wear this year and placed a second order with The Sports Hut in the spring. I would definitely recommend The Sports Hut!"
Holly Armbrecht, Redwood Elementary School, Avon Lake Ohio
Get Involved
The Sports Hut makes School Fundraising easy! Our fully-customizable program is the easiest way to provide Spirit Wear products with NO Cost and NO Risk! We work with schools across the nation, helping them achieve their goals and build spirit among their students.
Or Select From these options to learn more